Premium
($None Annually)
$0.0 per month
+10¢ per text
Simple and Effective Waitlist
and Scheduling
Intuitive Waitlist View
Reservations Calendar
Customizable Notifications
Add Yourself Web Widget
Self Check-in Kiosk Mode
Public Waitlist Page
Pro
($None Annually)
$0.0 per month
+10¢ per text
Advanced Customer Visit
Management
Table/Resource Management
Section and Layout Groupings
Business Hours & Blackout Days
Two-way Texting
Reports & Analytics
Predictive Wait Estimates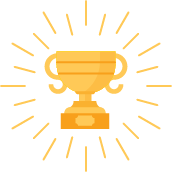 Platinum
($384 Annually)
$32 per month
+10¢ per text
The Ultimate in Control and
Customization
Smart Floorplans
Spatial Grouping Dimensions
Floorplan Setup
API for Customer-facing UI
Optional Toll-free number
And More Coming…
Subscriptions include: Unlimited Usage, Multi-device syncing (iOS, Android, Web), Simple & Transparent Billing, Multi-location Management, Prompt and Friendly Support
Premium
$10 per month
+10¢ per text
Simple and Effective Waitlist
and Scheduling
Intuitive Waitlist View
Reservations Calendar
Customizable Notifications
Add Yourself Web Widget
Self Check-in Kiosk Mode
Public Waitlist Page
Pro
$20 per month
+10¢ per text
Advanced Customer Visit
Management
Table/Resource Management
Section and Layout Groupings
Business Hours & Blackout Days
Two-way Texting
Reports & Analytics
Predictive Wait Estimates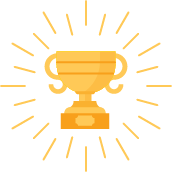 Platinum
$40 per month
+10¢ per text
The Ultimate in Control and
Customization
Smart Floorplans
Spatial Grouping Dimensions
Floorplan Setup
API for Customer-facing UI
Optional Toll-free number
And More Coming…
Subscriptions include: Unlimited Usage, Multi-device syncing (iOS, Android, Web), Simple & Transparent Billing, Multi-location Management, Prompt and Friendly Support
Plan
Choose the monthly subscription option with the feature set that best suits your business needs. It is easy to upgrade and downgrade and change plans from your online account. There are no set up fees or long-term commitments.
Texts
The service gives you options to send confirmation and notification texts to your customers with Croatian mobile phone numbers. You have the flexibility to choose when these texts are sent. Each text costs 10 cents and will be deducted against a prepaid balance. European plans can also send texts to mobile phone numbers in other EU countries.
Localization
Most of the Waitlist Me app is currently in English, but is designed to be intuitive and simple for your staff to use with little training. Customer facing parts, like the notifications and public waitlist page, can be customized so they show Croatian to your customers. See how the
customer experience
looks in Croatian. We are working to translate the whole service into multiple languages.