Waitlist Me's Kiosk features make it easier for customers to check themselves in when arriving at your business.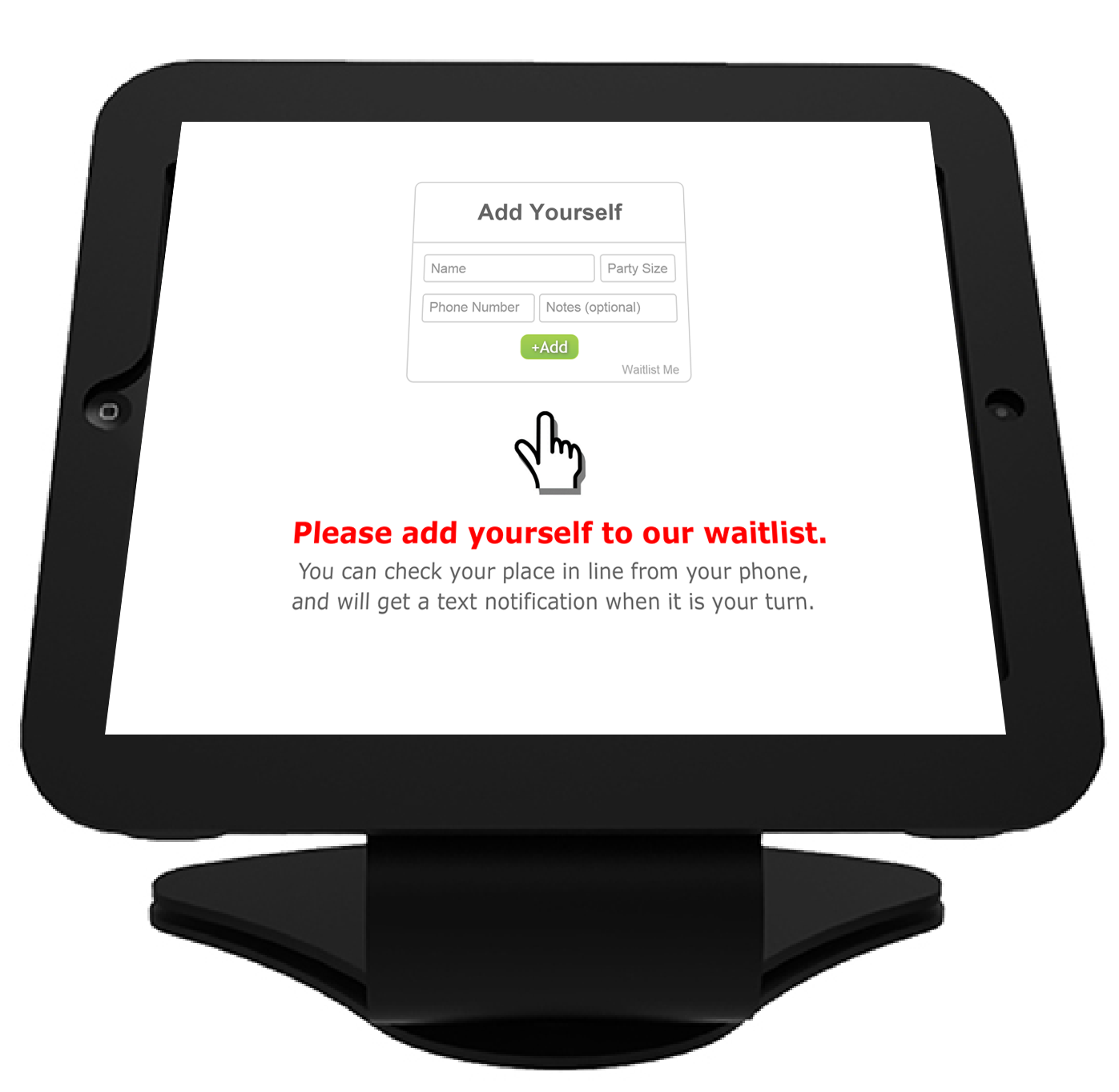 The view is designed to be very simple and fast for customers to enter their information, and kiosk mode is password locked so customers can't enter the management parts of the Waitlist Me app.
Requests will show at the top of the Waitlist Me app for your approval, or you can choose to have them auto-approved.

Turning on Kiosk Mode is simple. Press the gear icon in the app, then Add Yourself, then press the On/Off slider for the Kiosk Mode option. Make sure you know your password to get back out of Kiosk Mode later!
The kiosk display and features can be customized in the Add Yourself settings in the app and on the website.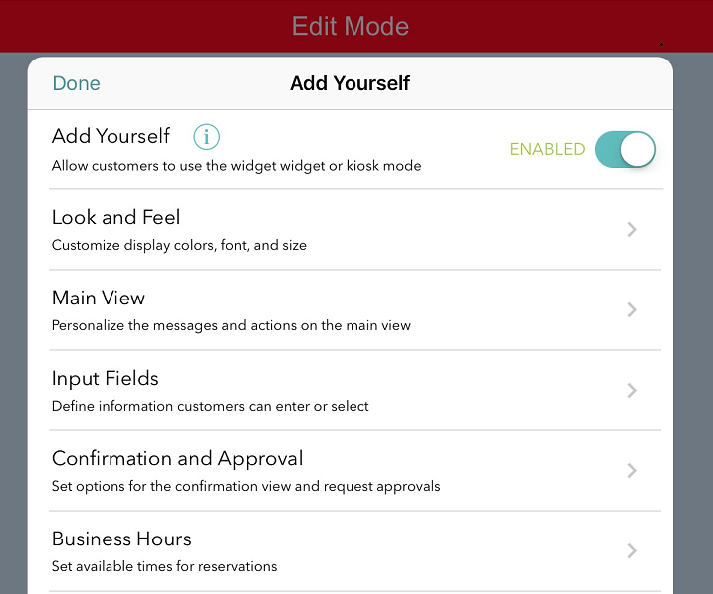 In the app, select the menu on the top right to get into Edit mode. Then screens can be personalized in various ways:
Look and Feel
– Customize the colors and fonts to match your brand.
Main View
– Choose whether to accept waitlist or reservation requests, or both. You can easily adjust the title text, wait estimate format, key buttons, and add custom text or HTML to the view.
Input Fields
– Set the information you collect or require from your customers.
Confirmation and Approval
– Personalize the welcome messaging that is displayed when customers submit their information. Choose to auto-approve requests or set how long to leave them pending.
To see Kiosk Mode in action and more on the settings, check out this quick video: