In the app, press on the calendar icon in the upper left of the app to see the total number of people and groups that have made reservations by month or week. The navigation arrows can be used to move forwards and backwards through the months or weeks, and you can press on the date to jump directly to a specific week or month.
(Or if using the web version, click Reservations on the upper left, then you can select the calendar icon on the upper right.)
Choosing a day or time opens a more detailed daily view. There you'll see the totals in the left column for quick reference, and additionally can see which tables have reservations under their respective columns. Choose whether to display only arrivals in that time block, or the total number expected to be seated at that time.
Arrivals show the total number of people, with the number of groups in smaller font below if more than one group is arriving in that time block: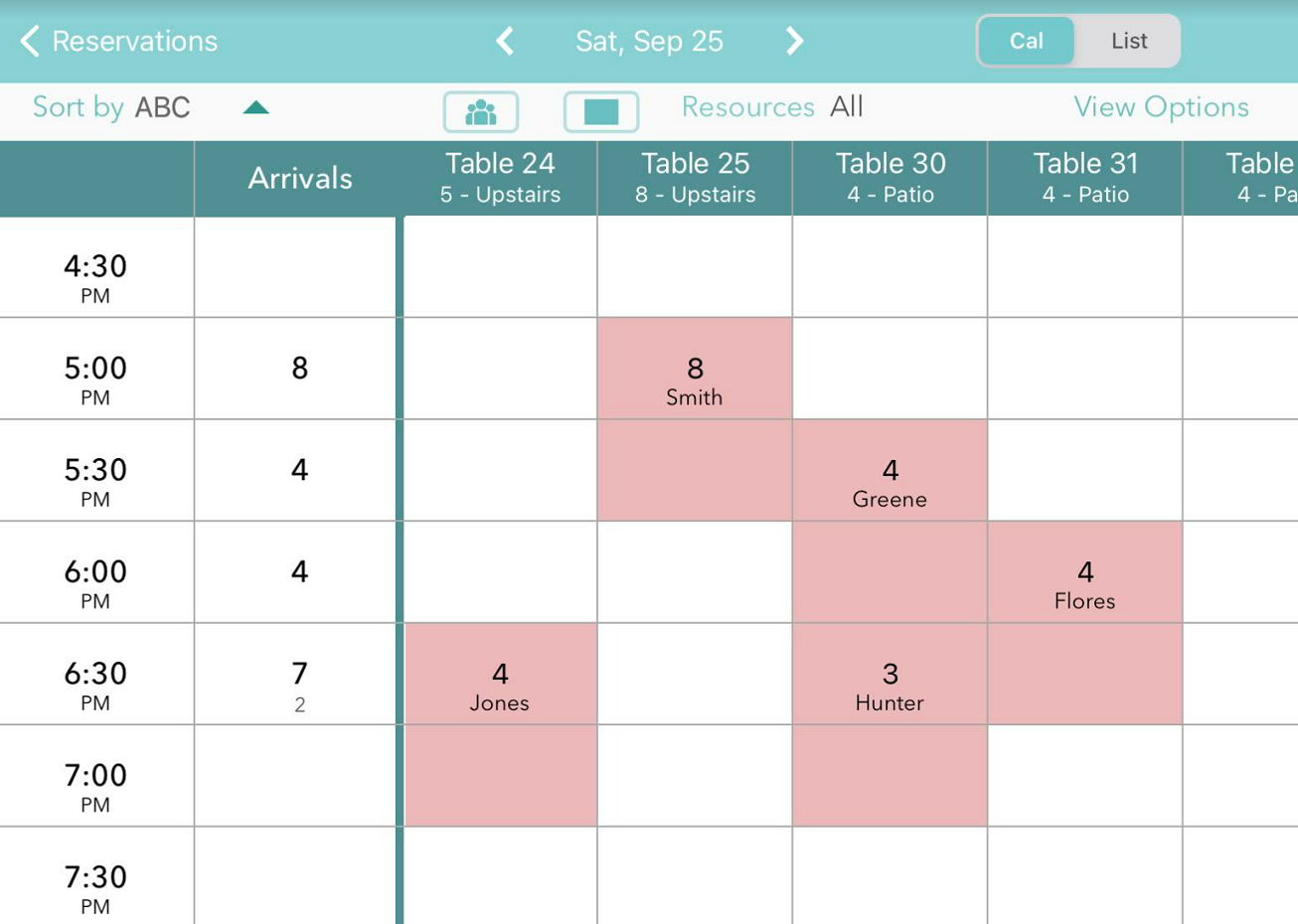 Scheduled shows the total number of people and groups being served, regardless of when they arrived: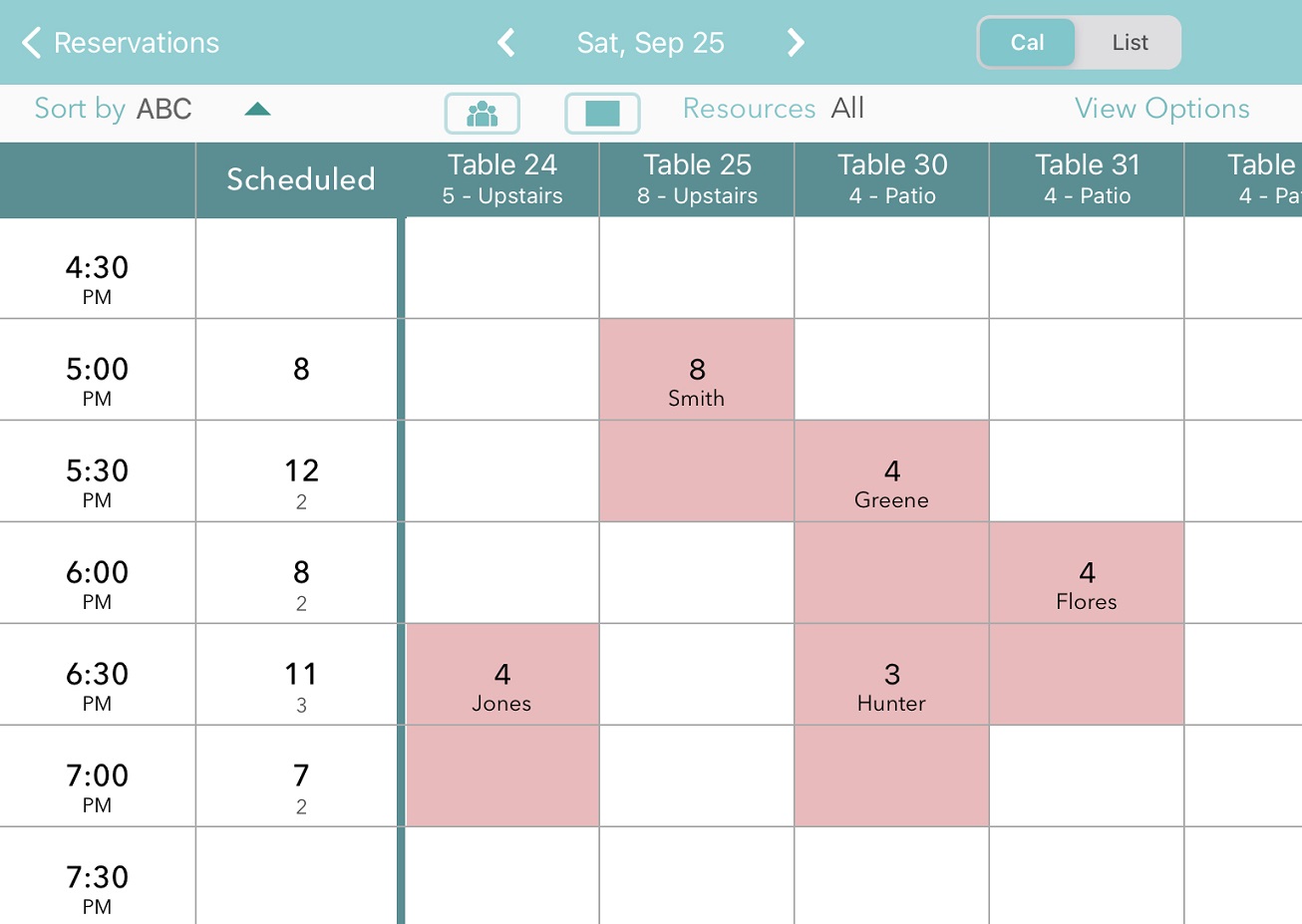 The table names in the columns can be customized in the app settings, and Waitlist Me is flexible enough to be used for various types of reservations and appointments. For example, in other businesses these columns could be room numbers, rental items, tour guide names, and so on.
Tables with reservations will be highlighted in red to show an estimated time they will be in use, and this is based on an average time that can be set in the upper right. This gives a simple visual overview of availability to help in finding open tables and times faster, but doesn't prevent scheduling a reservation in a block that is red.
Making a reservation at a specific time, for a specific table, is done by selecting an individual cell. You then enter the customer's name, their phone number, and the size of their group. You can also add notes and choose a status color. If you didn't plan to select a table at that time, simply use the far left column to create the reservation.
To edit or cancel a reservation, select the cell and press the Edit button. If there is more than one customer scheduled at that time, you'll see a quick list to choose from. Another way to find a future reservation is by using the search icon from the main calendar screen. Search by a party's name, phone number, or email address. From the search results, press on the customer's row to open the Edit Party screen and make changes.
There is also a reservation
list view
that shows all the customers with reservations for that day along with any that might have been removed.
Finally, reservations are designed to be integrated with other parts of the Waitlist Me app. When you open your waitlist, you'll see today's reservations. When you check your Resources, you'll see which ones are in use, which ones are available, and which ones are reserved for later. When you add a customer to your waitlist, you'll see any relevant reservations. It helps you spend less time juggling scheduling tasks so you can spend more time providing great service to your customers.
See some additional information on setting up reservation options
here
. If you want guests to be able to schedule themselves, you can see more info on that
here
. To set up email confirmations, please visit
this page
.